The first Claytons Grocery Store opened in Sechelt in 1950, but our involvement in the community goes back even further.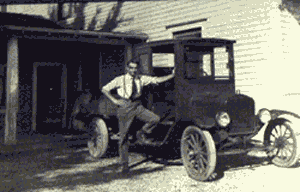 The store's founder, Edric Clayton, originally ran the Sechelt General Store through the 1920's, 30's, and 40's. Our family business is currently managed by the third generation, with help from the fourth! Our employees are considered our extended family; many of them have been with us for over 15 years. We have grown as Sechelt has grown, and we have always been proud to contribute back to the community. We have received the Chamber of Commerce "Good Business of the Year" Award.
We actively support school groups, service clubs, sports teams, churches, charities and dozens of local organizations. The environment has always been important to us. We opened Sechelt's first recycling depot in 1989 and operated it until the mid 1990's. There is an "Encorp" Bottle Depot around the north end of our store, where you can return your bottles for a refund. We run the store as environmentally-friendly as possible, and we stock many products that help this cause.
We don't charge you for bags when we pack your groceries, and we offer the choice between paper or plastic. Additionally, we offer you a five cent credit when we fill an empty grocery bag that you bring back to the store. We have been rewarding customers for re-using their bags since 1989.
Together we've kept 900,000 bags out of the waste system!