Covid-19 Update
We take the safety of our customers, staff, and community seriously. We're all in this together.
In order to facilitate a safer environment during the Covid-19 pandemic, Claytons will be implementing measures to ensure an equitable distribution of food to customers and provide conditions with reduced risks to immunologically compromised individuals and staff. These measures are subject to change on a day-to-day basis, or perhaps even more often. Please stay tuned to this space for updates.
(last updated Tuesday March 15, 2022 at 9:25 AM)
Getting Groceries To You
Wearing a mask (face covering) is optional for customers in the store.
If you are healthy, you're welcome to come into the store. Please obey social-distancing measures, government-recommended precautions, occupancy limitations, and product quantity limitations when they apply.
If people are isolating but able to drive, we can arrange to have orders shopped for them—there may be an additional fee. They can then drive down to the store where orders can be placed in their vehicle. See our section on shopping/delivery. Presently there may be a 1 – 3 day wait for grocery pick-ups.
If you are unable to shop in the store nor arrange pickup for your groceries, we can arrange for orders being shopped for you or delivered to you—there may be additional fees for shopping, and there will be additional fees for deliveries (as there are no volunteer deliveries at this time). See our section on shopping/delivery. Presently there may be a wait for deliveries, equal to or exceeding the wait for shopped orders.
Shopping in the Store
To more naturally facilitate social distancing, we may limit the number of people in the store to 50 people. We've placed marking tape on the floors suggesting areas to stand for allowing greater space between people at checkouts and while waiting to get into the store when we're at the 50-person capacity. Thank you for your patience.
Because of the increased demand on certain products, we will be placing purchasing limits on a few items, such as toilet paper. These items are subject to change on a daily basis. This is done to ensure that everyone can have access to in-demand items that are having supply issues.
We have resumed our "As Advertised" specials in the Coast Reporter
Thank you all for your patience and understanding
Interested in Volunteering?
Many members of our community are in isolation and quarantine and are unable to shop. We are looking for healthy (low-risk) volunteers to shop the orders that the shut-ins have emailed to us. If you are willing to donate some of your time please click here. Thank you very much!
Hours
Day
Hours
Sunday
10 AM – 6 PM
Monday
9 AM – 7 PM
Tuesday
9 AM – 7 PM
Wednesday
9 AM – 7 PM
Thursday
9 AM – 7 PM
Friday
9 AM – 7 PM
Saturday
9 AM – 7 PM
~ Holiday Hours ~
Remembrance Day (Sat Nov 11)
10 AM – 6 PM
Christmas Eve (Sun Dec 24)
9 AM – 6 PM
Christmas Day (Mon Dec 25)
Closed
Boxing Day (Tue Dec 26)
10 AM – 5 PM
New Year's Eve (Sun Dec 31)
10 AM – 6 PM
New Year's Day (Mon Jan 1)
Closed
(hours subject to change)
Delivery & Shopping
If you are healthy, you are very welcome to shop in the store. Please obey posted signage detailing extra health precautions being implemented.
If you are self-isolating but able to drive a vehicle, we can arrange to have your order shopped for you—there may be an additional fee. Once the order is shopped and paid for, you can drive to the store and meet us outside, where we can arrange to get your groceries into your vehicle. Presently there may be a 1 – 3 day wait for grocery pick-ups.
If you cannot arrange pickup of your groceries, we can arrange to have them delivered to your residence for an additional fee. Please note that due to the present public health situation, availability and timing of deliveries is subject to change. Presently there may be a wait for deliveries, equal to or exceeding the wait for shopped orders.
If placing an order
Please send orders via email to orders@claytons.ca, and include the following in the email:
your name
your phone number
specify if the order is for pick-up or for delivery
your full address if the order is to be a delivery
if substitutions of items is acceptable in case we are out of stock of your preferred item—e.g. one brand of cheddar cheese vs a different, comparable brand/size of cheddar cheese
if possible, listing Produce, Dairy, Bakery, Meat, Deli and Grocery items by department is very helpful for those shopping the orders 😊
Please be as specific about the items as you feel necessary. We will use the phone number you provided to call you to work out payment via credit card. Because of the increased number of orders, it would be helpful for us to keep track of orders if your order is on a single email 🙂
Claytons' Heritage Market – Statement from the Owners Regarding Volunteer Shopping
Yes – volunteers often shop orders for customers at Claytons'. Some people have assumed that Claytons' is charging shopping fees when orders have been shopped by a volunteer. Although this is not true, we recognize that wording on our website could have caused some to reach the wrong conclusion, so we want to take the opportunity for clarification.
For over 20 years, ever since we were contacted by Sunshine Coast Community Services with the concept, volunteers have been picking orders on Wednesdays for customers in our store. This is a free service and Claytons' has never charged a shopping fee when a volunteer has shopped an order.
Volunteer shoppers have given generously of their valuable time, and it is very much appreciated both by Claytons' and by customers who are unable to shop for themselves. Over the years, thousands of hours have been spent by volunteers, as they have assembled thousands of orders. Since Covid-19 has struck, the volunteer ranks have grown significantly, and we are very grateful to the willing volunteers who come in regularly to shop for others.
On rare occasions, when a volunteer shopper is not readily available, a Claytons' staff member will shop an order and, naturally, is paid by us for doing so. We charge the customer a fair fee for this service. This is also fair to the customers who are doing their own shopping on their own time.
So that there are no unpleasant surprises, our website states that a fee will be charged, because it might be. Most customers are pleased to discover there is no fee; we just can't guarantee that a volunteer will be available at all times. Since March 25th, we have averaged less than 1 order per day where a paid staff member shopped an order, and where a fee was charged. None of those fee-paying orders were shopped by volunteers. Most emailed or phoned-in orders are being picked up by customers at the back door of our store for no additional fee.
If a delivery is requested and we use a company vehicle and company employee to make the delivery, we charge a modest fee for that service. Sometimes deliveries have been done by volunteer drivers; no delivery fees have been charged in those situations. At this time, there are no volunteer deliveries.
We hope this clarifies our policy and practice and helps reduce any misinformation.
Neil Clayton General Manager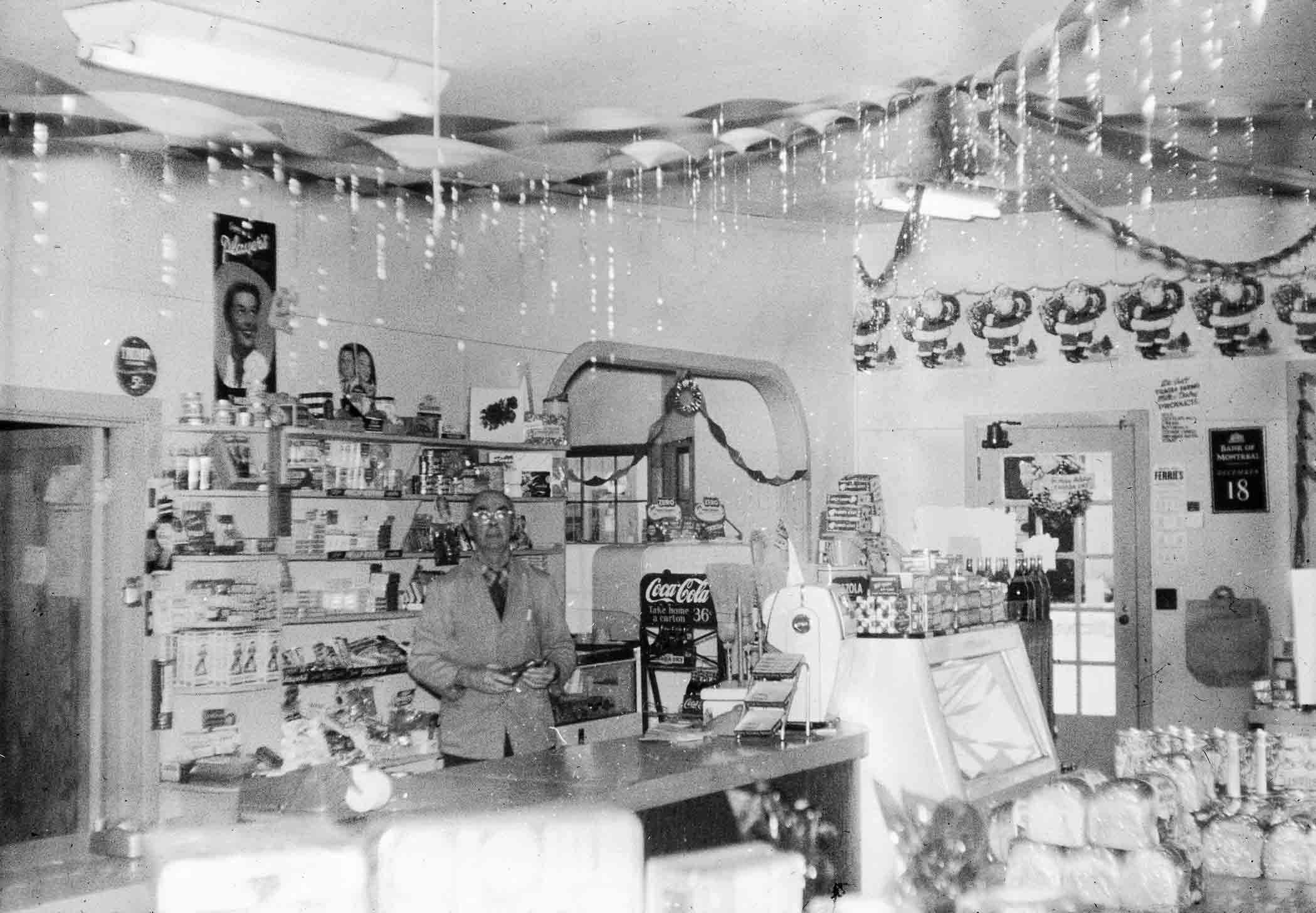 Specials
In addition to our hundreds of in-store specials (our non-advertised "Money Savers") we have a flyer each week in the Coast Reporter newspaper.
Weekly specials advertised in the flyer start Friday morning and end Thursday night.
About Us
Claytons Heritage Market is a full-size Supermarket located in Trail Bay Centre Mall, in Sechelt, B.C., Canada.
We feature the freshest produce, quality meats, a unique bakery, and a fabulous deli. You'll discover aisle after aisle of your favourite brands of groceries, as well as many natural and organic foods. You will experience friendly service, and find selection second to none.
We have a floral department with designers on staff. We can arrange deliveries of flowers, gift baskets, or groceries in the Sechelt area.
In Sechelt, Claytons has been "your first choice in foods" since 1950.